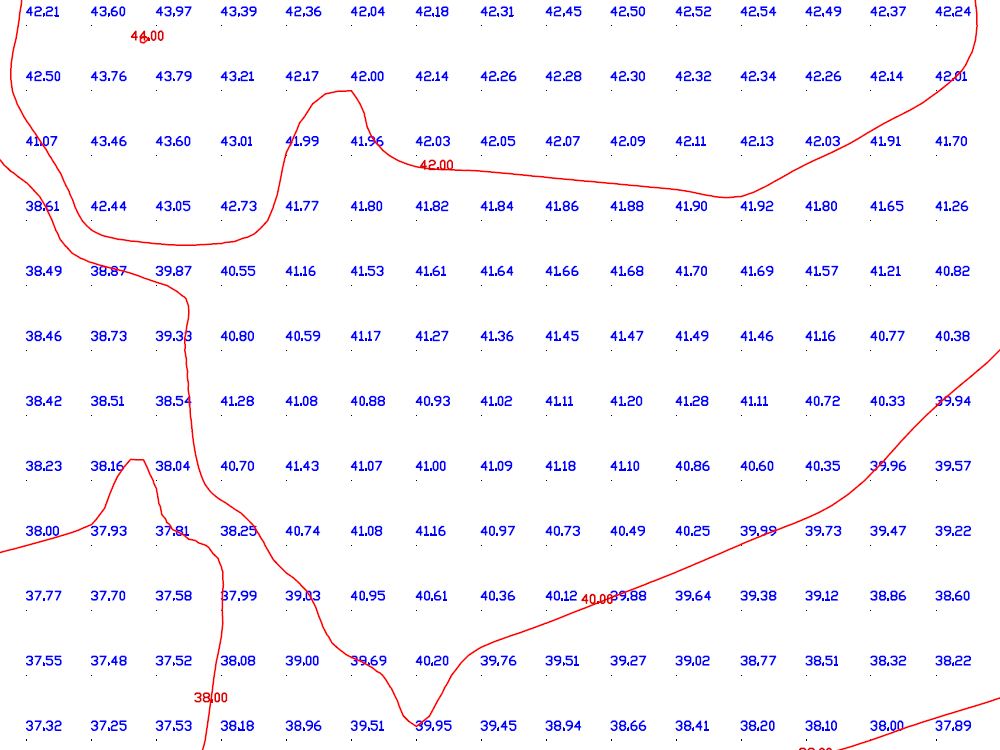 OS Digital Terrain Model (DTM) 5m Grid - Overview
This height data is supplied in a 5m grid with 2D contours available as an option. OS Terrain is maintained as part of the same integrated revision process as Ordnance Surveys large scale data products which ensures the product is consistently maintained and offers unrivalled content currency. Particular attention has been given to the modelling of significant landscape features such as roads, railways, quarries and lakes...
Designed for use with CAD (Computer Aided Design Packages)
Section from OS Terrain 5 in vector format
Every 5 Metres there is a height value
The DTM (Digital Terrain Model) has an X,Y and Z (height) value
Georeferenced - meaning that the internal coordinate system of the data related to a geographic coordinate system (UK National Grid)
Optional contour layer (contours are only 2D and don't contain a Z value)
Contours are generated from the OS Terrain® 5 using a third party application. They are not subject to Ordnance Surveys accuracy / specifications and are designed to provide a 2 dimensional guideline only.
GIS Users Note: We also supply OS Terrain 5 in all the following files formats: Shapefile Contours - GML Contours - ASCII Grid via our GIS website digitalmaptiles.com - available by clicking here